playSomeRecords
episode 138 aka weAreTheRockers
emerging from the rockabillyRevival of the late 70s / early 80s
neoRockabilly is the link between the traditionalStyle & psychobilly.
british bands like the polecats deltas richochets or restless
start playing the classic rockabilly with the energy of punkRock.
the latest broadcast @ radioLotte is loaded with this fast rockin´ sound!!!
get your ears ready cause ready or not tinTin`s spinnin tunes.
enjoy music from getSmart colbertHamilton wigsvilleSpliffs
rattlers caravans & many more…STRAIGHT FROM THE 1980s!!!!
shake your moneymaker & TUNE IN RIGHT NOW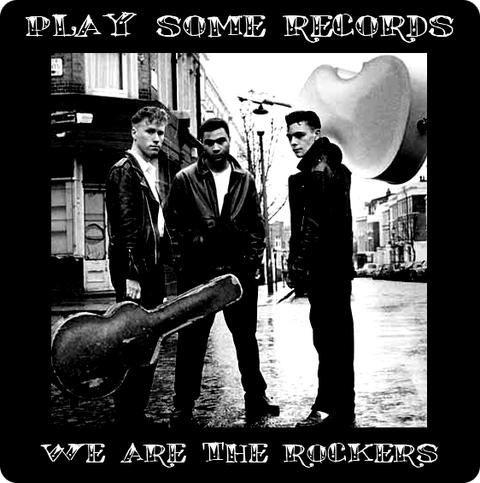 LISTEN & DOWNLOAD @
playsomerecords.com
01. Get Smart – Ready Or Not
02. Get Smart – It´s Up To You
03. Deltas – Heart Attack
04. Deltas – Shake Your Moneymaker
05. Housewreckers - `cause You Left Me
06. Restless – Girl On Death Row
07. Colbert Hamilton & The Hell Razors – Long Blonde Hair
08. Colbert Hamilton & The Hell Razors – Long Black Shiney Car
09. Boppin Kids – Go Wild
10. Boppin Kids – Tainted Love
11. Fireball XL5 – The Man With No Name
12. Rattlers – Mine All Mine
13. Wigsville Spliffs – Eyes On My Baby
14. Caravans – Alcohol Eyes
15. Hayriders – Rockin Chair
16. Nightshift Trio – Life Could Be Easy
17. Rockin Rocket 88 – My Baby´s Gone Away
18. Crazy Cavan & Rhythm Rockers – Why Can´t We Be
19. Honey Hush – Getaway Girl
20. Keytones – Swimming In Pink Champagne
21. Howlin´ Wilf – Evil Eye
22. Outer Limits – Well I love You Baby
enjoy